Wed, 07/06/2011 - 18:03
I feel Chris Paul is one of the most talented, honorable, humble point guards in the NBA. Fun fact, did you know he was in People's 100 Most Beautiful People list back on 2006 AND GQ's Men of Year in 2008? You wouldn't be able to tell from his humbleness i know. On top of that he spends his time off with his son whom he adores as well as raising money for the community he grew up in.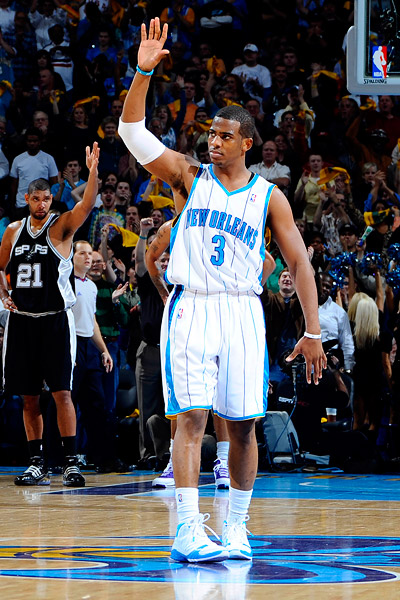 Unlike some NBA players, :::ahem,Lebron::: Chris has not forgotten where he came from! His foundation, The CP3 Foundation, focuses on enriching the lives of the people of Winston-Salem, where Chris grew up, as well as New Orleans, where Chris plays basketball.
Since 2006, the foundation has hosted the Chris Paul Winston-Salem weekend which is a three day celebration in the community if Winston-Salem set to encourage volunterism and community spirit. AWESOME.
In honor of his late Grandfather Chris has started the Nathaniel Jones Scholarship. This scholarship is awarded to a student from Winston-Salem to attend Wake Forrest University, the same school Chris attended.
Another feature of his foundation is the CP3 After School Zone. The CP3 Foundation partnered up with Chase bank and created a "campus" in Central City in New Orleans which provides children in New Orleans a positive influential way to spend there time after school.
I could go on and on about all of the amazing things Chris Paul does for both is hometown and the city he now calls home, A lot of other players should take note because CP3 is truly an influence!!