Thu, 02/10/2011 - 16:05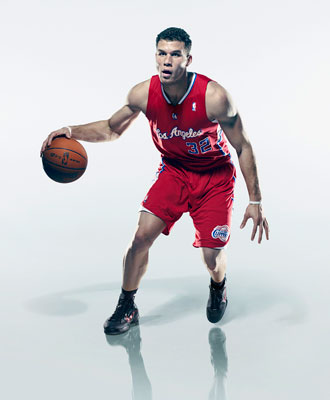 OK I'll admit it, I've fallen victim to the Blake Griffin bandwagon!!
I can't help it! The kid has got something a lot of players in the NBA have been lacking: heart. He plays all 48 mins of every game with that NCAA heart and hustle, like he's chasing the ring every game.
His dunks are all over SportsCenter and he makes the game exciting and fun to watch. When they were in town I couldn't wait go see him dunk over my Magic players. and we all know I love me some Orlando Magic!
There have been a lot of people questioning whether he has earned his spot on the All-Star team as a rookie in the league. Lebron didn't even go to the All-Star game his rookie year. Griffin has helped lead the clippers to 19 wins during the first half of this season after just 29 wins total last season and his dunks and energetic play have brought a new excitement to the Clippers organization; But should he be rewarded with a spot on the All-Star team? I am not fully convinced, As much fun as he is to watch, what about players like Kevin Love who only got a spot on the All-Star team after David Stern replaced Yao Ming for Love.
But the fans love some Blake Griffin, everyone needs to follow him on twitter @blakegriffin!
I cant wait to see the dunk contest this year! Rumors are already flying that Blake is going to attempt something that's never been attempted! NBA FanHouse has a fantastic 2011 Dunk Contest preview, check it out!
Do you think Blake is deserving of an All-Star spot this year?
What are you most looking forward to in the 2011 All-Star weekend?

*Image taken from espn.com