Mon, 11/16/2009 - 17:22
Originally posted on TheNoLookPass June 26th, 2009
Shaq going to Cleveland was one of the many trades that rocked the NBA world. This may be Shaq's last chance to get a ring and this may be Cleveland's last chance to get a championship before LeBron James goes into the 2010 free agent market.
I got reaction from my favorite NBA friends about this trade and how it affects their teams. Yup. Them chicks who love hoops.
Okay so this Shaq trade, he needs to throw in the towel…. his record is pretty amazing, amazing enough to retire number 32 for every NBA team out there. I mean if I had a 4-time NBA Champion, 2000 NBA MVP, 1992-93 NBA Rookie of the Year, 3-time NBA Finals MVP, 2-time NBA Scoring Champion, 3-time All-Star MVP, 15-time All-Star, 1994 FIBA World Championship MVP I would be pretty damn proud. Shaq is an amazing player and will always be remembered; I really believe that him and Kobe are competing to see who will stay in the game longer! (haha) I think when he came to Phoenix he was sitting pretty high on his horse saying whatever team I go to I win a ring. Well umm yeah that didn't happen while playing for us… not saying he wasn't fun to watch but don't promise fans something you really can't handle.
I'll still watch him play and follow his big head on Twitter cause he truly is a down to earth person… I do hope he does good with the Cavs.. but I'm going to have flash backs of the Shaq Kobe show when watching him and LeBron play together. Only problem is that was 4+ years ago & Shaq's body is not getting any younger. LeBron is too fast for Shaq AND Kobe…. just dont think Shaq will keep up & that will piss off LeBron. But I'm not going to sit here and put Shaq down cause like I said he is an amazing player & he has the record to back that shit up! He has a great family, a beautiful wife and he has given more than enough to the NBA and his fans…. go relax on the beach Shaq, just please remember to twitpic it
GO SUNS!!!!!
And a different point of view from another Suns fan.
Hey Rey Rey,
Today is a great day to be a Suns fan! Shaq is being shipped off to Cleveland and we will be drafting in some new young blood this evening. I think although we may not have gotten amazing players in this trade, the shedding of Shaq will greatly improve our team. Since he arrived in Phoenix, we have gone from being the #1 team in the west to not even making the playoffs. Our style has been run and gun, exciting and fast…all Shaq ever did for our team was clog the paint, slow down our pace, forcing us to play a halfcourt type game and his ego pretty much over-rode our stars of many years. Trading Shawn Marion to acquire Shaq was a big mistake and cost our team greatly. Now that he is gone, I am excited to see our team return to what it does best.
It will also be funny to see the Cavs implode as I think that there will be a war between Shaq and LeBron. Two large egos on one team. Face it, the Cavs are LeBrons team, he is their major star…do you really think he is going to be happy to get a big man that will try to push him down and steal his spotlight? All this trade did for the Cavs was insure that LeBron is gonna be leaving next season as he will not be able to deal with Shaq's ego.
All I have to say now is 7 seconds or less baby!! Gentry will be back, our line up will be lean and mean and we are going to have an AWESOME 2010 thanks to last nights trade..
No picture for this chick. But imagine she's this.
Dear my favorite Twitter playboy,
My reaction to the Shaq trade is that it's a marketer's wet dream. The Chosen One and the Big Shaqtus (oops, that doesn't work anymore, does it?) playing together at the Q? Cue the stampede for tickets, cue the "me n bron gun b bst 1-2 comb eva" tweets, cue the pre-game air badmitton antics, etc. In terms of how this impacts my boys from Boston, I guess it depends on who is playing for us next season… ask Danny Ainge (wait, don't bother, he'll just blow smoke up your wazoo). If we're looking at the current roster, I think we match up just fine thanks to Perk. Does this trade make Cleveland better? Sure. They gave away players they didn't use anyway and got back a guy who can help inside against guys like Dwight Howard. But, and this is a big BUT. The Cavs need to look at fixing other intangibles if they really want a championship. Regardless of who is on the team, they need to remind themselves that they aren't going anywhere by getting the ball to LeBron and then standing around like totem poles. Most importantly, guys like Mo Williams can't disappear when they need him the most. Hire a sports psychologist if you have to, but giving up is not an option. Mental toughness is an underrated skill set.
ps. Shaq's PR reps get mad respect from me for updating Shaq's Twitter background the same day as the trade was announced. It's the details, people.
Love and shamrocks,
Michelle
nbamusings.com (By the way, kids, you'd better visit NBA Musings or your face might get hit by the remote. Just warnin' ya.)
How about from a fan of a team that unexpectedly (well, she expected it) went to the Finals?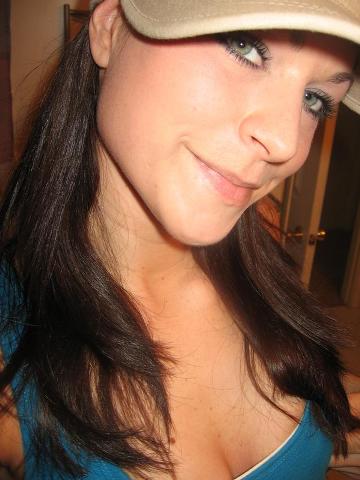 REY-REY! Thanks for asking my opinion, you always make me feel special!!!!!!
Shaq 2 Cavs:
One Word: BACKFIRE! This is going to blow up in their face. LeBron (especially based on his attitude the past playoff season) will take offense to this move saying that they think he can't carry his team to a ring. He is also going to be having nightmares of the harassment Kobe received of not being able to get a ring without the original superman. He is not going to work well with him. Also, I know Shaq is a superstar center, however, we know he is past his prime and will simply just be a center. I think counting the Cavs into the Finals next year will be the echo mistake of everyone counting them in the Finals this past season. I hope Nike learned their lesson but keeps pumping out awesome commercials!
But that was not the trade she was really focused on. She wanted to spill her guts out for a trade that she wished it never happened.
Magic/Nets Trade:
Sigh…why am I having thoughts of Grant Hill right now? CLee gone – really? WTF? I understand VC is going to assist our team in an amazing way, however, for the cost of a Rookie that shined this year ??? We have had JJ since trade and have yet to use his tru ability and, in my thoughts, are definitely stunting his NBA growth, yet we throw away CLee who rose to the occasion without much effort? Really? I believe sleep will be lost over that move. I hope they do get Turk back and everything falls into place but right now I am mourning my CLee loss. I think the team i despise the most in this league (Raptors) are haunting me. With Carter being there and now coming to my #1 team and KAPONO on my #2 Team Philly (shivers). Anyway, as a girl I have to comment how excited i am that the Sixers are going back to the Old School Logo – woohoo!
All in all, I CAN NOT WAIT FOR 2009-2010 SEASON! I love this game!!!!!
Much Love
Colleen
#LadyBallers
P.S. also, only CLee can make me a Nets fan – which now i will be =)
As for what I think? There will be a whole separate entry for that as well as my thoughts on the other trades. I'd like to thank these ladies for participating! The next season can't come soon enough.
Follow me on Twitter. The name is @TheNoLookPass. And follow these women on Twitter as they have loads of B-Ball knowledge. Paige is @paigeiam, Sara is @Gilamuffin, Michelle is @insanemusings @NBAmusings, and Colleen is @ColleenBurns. I wish these girls were either my neighbors or roommates.