Mon, 11/16/2009 - 17:22
Welcome to Talking To Chicks Who Love Hoops. We all know female sports fans are a hot commodity for us dudes. Maybe not as rare as we think but us guys always think they're inferior when it comes to sports knowledge. Well, in this feature, I talk to them about the NBA and check what goes through their heads. And I ask them about everything else in an attempt to make this more fun and versatile instead of just straight sports. And watch out; these chicks might know more than you guys. Hell, they might even know more than yours truly.
PAST "TALKING TO CHICKS WHO LOVE HOOPS" ENTRIES
9. Kim (roots for the Portland TrailBlazers)
10. Mia (roots for the Los Angeles Lakers)
11. Mayra (roots for the Detroit Pistons)
12. Shae (roots for the Denver Nuggets)
13. Lori Ann (roots for the Phoenix Suns)
14. Stephanie K (roots for the Detroit Pistons)
(REY-REY'S NOTE: To make this a little interesting [and to make it a little less creepy], I had one of my previous guests in this segment interview another woman. I got my girl, Colleen [who is an Orlando Magic and Philadelphia 76ers fan], to do this entry for me!)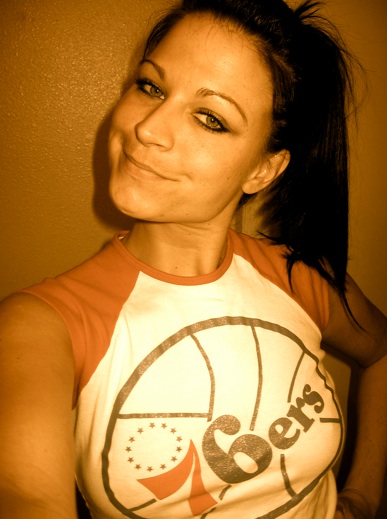 (RR: She interviews a fellow Laker fan, Rose. Rose and I became good friends on Twitter and I jokingly called her Latina Britney Spears. Doesn't she look like the type that can do the dance to Oops, I Did It Again?)
(RR: Anyway, let's move on to their exchange. Colleen is in blue font and Rose is in purple. Enjoy!)
Wut up Roxanna 'Rose' Delgado AKA @SoCalGurl24 !
When Rey-Rey asked me to interview you for the next installment of "Talking To Chicks Who Love Hoops" I got giddy inside. My first thought was, you mean that chick who hates Jay-Z?!?! haha.
So of course my first question is…Why do you hate Jay-Z? I personally love him and his skillz. Do you hate people who like him as well? Don't you respect the fact that he does NOT write a single lyrics down?
Does that make you hate the Nets since he is part owner? What do you think of the choice to move the Nets to Brooklyn in 2011-2012? Do you think it's a smart move and do you think it will make them a better team?
Who is your fav NBA Team anywho?
Mine is the Orlando Magic (Sixers close behind)!! So now that 3 of the magic players are on the Nets (Rafer, Battie and CLee) …I am, by default, a fan now – does that make you want to hate me?
What is one question you would like to ask me that I have to answer 100% honestly? (not that i answer any other way ;o)
Rose, may I call you Rose?, or should I stick to SoCalGurl? (fun fact: it took me months to call @TheNoLookPass Rey-Rey ;o) So, back to the Q…did you play Basketball? If not, what made you become a fan?
I am part of the NBA Fan Forum and the most recent survey that went around was what words do you think describe basketball and the NBA. If you could choose 3 words to describe the NBA and get people who don't usually watch BBall to be interested, what would they be? ;Do you think marketing helps=2 0fill the arenas, or just the popularity of the players?!?!
There is a popular question going around Twitter on which is worse: Pink Jerseys OR Personalized Jerseys…if you had to wear one to the next game you go to…which would it be? Pink…or "Delgado"…….
I think that last question was kinda heavy so I'll leave the first email at that…looking forward to your email!
Colleen
(RR: Hittin' hard on Jay-Z IMMEDIATELY.)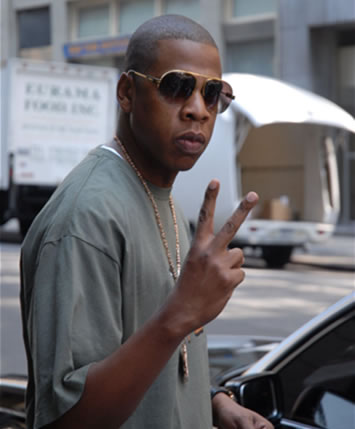 Hey Colleen. Thanks for the email.
Ok first.. aww please.. I don't wanna be known as the "Jay-Z Hater" lol. I don't necessarily "hate" Jay-Z. I just don't care for him much today, not like I did back in the 90's & early 2000's. I LOVED him back then, even though I will always be a Nas Lover. But I used to walk around saying Hova this, Hova that. Singing his lyrics all the time. People used to get sick of me lol. What turned me against him a bit is when he put out that "D.O.A.(Death Of Autotune)" song. In my opinion, he sounded like an old, bitter rapper who's taking petty cheap shots at today's generation. Not to say he really is one. He just sounded like one. And I'm definitely NOT defending today's rap because it truly SUCKS! I can't stand to turn on the radio anymore. But I believe Jay-Z is too grown & professional for that. Don't mind what these young, no-talented rappers are doing. Just continue doing you & everything will be cool. I think Jay-Z still got the talent & skills. Sometimes I feel he's a bit too overrated. People can blow him up way too much. Then again, why wouldn't they!?! He seems to be the only one keeping real hip-hop alive, I guess. I definitely can't hate on the fans, either because I, too, was once one. So respect to all of Jigga lovers out there!
As far as the Nets go.. I don't hate them (especially not because Jay-Z is part owner). But I can't say that I'm a fan of them, either. I never really cared much for them. I don't know what to think of the whole move to Brooklyn. It seems like a bad idea. I understand that Jay-Z wants them in his hometown & everything. And maybe because Brooklyn hasn't had a pro team in YEARS & it could bring a ton of fans out to the games but I just don't think BK is the right spot. Maybe Long Island or somewhere but not Brooklyn. Good luck to that whole organization whenever they do move from NJ to NY.
Ok, my favorite NBA Team has to be none other than the team that made me become a basketball fan at the tender age of 4.. the LOS ANGELES LAKERS! But I have a little confession. I also like the Chicago Bulls ..*holds head down* ..I always get slaughtered with hate every time I say I'm a fan of any other team besides the Lakers. You know how LA fans are. We are wild & truly dedicated to our teams..especially the Lakers. But I never knew it was such a crime to like more than 1 team. I ALWAYS pick an East Coast team to cheer for and the Bulls always been that team..ever since Michael Jordan's golden days. I loved him!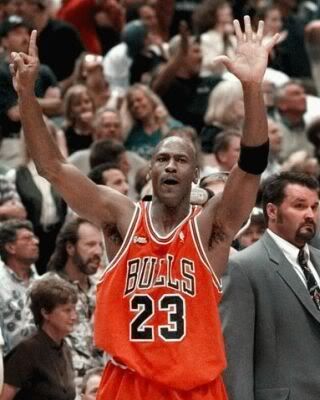 That's real cool you like the Magic & Sixers (see I don't hate you lol). To be honest..I have alot of respect for both teams. I cheered for the Magic all playoffs to make it to the Finals. Especially when they played against the Cavs. OMG..I can't even explain how much I wanted them to run all over Lebron. As far as the Sixers, I liked them back during Iverson days. I would never forget when they played against the Lakers in the '00-01 Finals. Now they have another AI, Andre Iguodala, to carry them. He's such an underrated player. He's too good to be thrown under the bus. Hopefully, your teams could make it far this upcoming season.. especially the Magic again

Umm..one question I would like for you to answer..honestly might seem a bit corny. But how do you really feel about same-sex marriages!? This is one topic I had to write about for class & I love to see everyone elses take on it..no matter if it's positive or negative

For the question about my name(Rose)..I definitely have no problem at all if you wanna call me. I actually prefer that better. Although my real name is Roxanna, Rose was a nickname given to me by my grandma because of my middle name "Rosalinda" and because when I was a baby, I had rosey cheeks. But enough about my childhood. It's all good if you wanna call me Rose. As far as the @TheNoLookPass.. even til this day, I still don't think I called him Rey-Rey much lol.
Enough about the names..back to answering the questions. Ok, I only played basketball in my freshman year in high school. That's about it. For fun I used to play little 2-on-2 games with my cousins & it always seems like I was the only girl everytime lol. I was somewhat of a tomboy back then. Not much now though. I first got into basketball when I was only 4 years old. My dad & my uncle LOVE basketball like it's the only sport to ever be played. They used to sit in the living room & have the games on full blast. I would be sitting on my dad's lap soaking up every moment. Until they start cussing then I would make funny faces lol. But everytime they watch the games..I would be right there with them too. And the Lakers & Bulls would be the teams that would get the most praise from them. That's how I came to like both teams and basketball in general.
3 words that I would use to describe the NBA are Powerful, Passionate, & Thrilling.
I think marketing helps a little bit of both.. filling up the arenas & popularity of the players. Ok.. maybe more so of keeping fans coming to the games. With all the promotions & stuff that different teams & organizations put out there for fans.. they need that the most if they don't want their franchise to fall into a deep hole. The fans is what keep the majority of these teams alive. Without that love & support.. what's the NBA!?!
For the last question.. Pink or Personalized jerseys!? Wow.. I believe the Personalized ones are the worst lol. I never got the joy of having one. I love the pink jerseys. That's because I'm a truly lover of the color pink. I would wear one in a heartbeat for sure. Going to a game with my last name on the back of jersey is not fun to me. I rather sport my favorite player & let the whole world know who I love than to let everyone know that my last name is "Delgado" & yes that means I'm a "Latina" lol. So definitely the Pink over the Personalized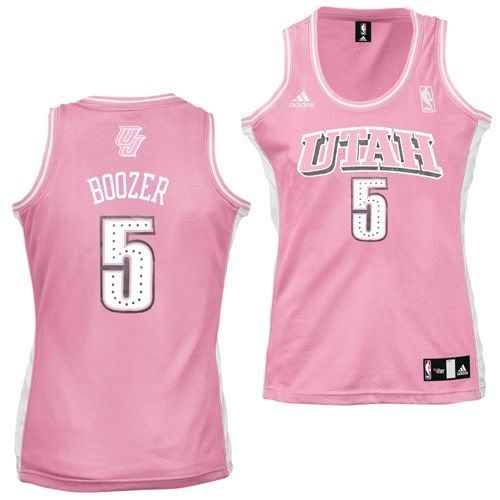 Ok answering those questions was pretty fun lol. Seriously.. I love speaking out about stuff. As you could tell..I'm a pretty much a talkative person. I could go on & on (like right now lol). So I'm gonna stop right here. Looking forward to more

-Rose
(RR: Nothing wrong with liking the Greatest of All-Time.)
ROSE!!!
Name note, grandmas ROCK and i just got a tattoo in memory of my grandmom a few weeks ago. They are ahhhmazing! rock on! And I suggest not telling Rey-Rey you don't call him by his name he gets offended by that ;o)
The only reason I thought of you as the Jay-z hater was cause those tweets stood out to me since I didn't really know you – i just never heard someone hate on J so much. Totally understand you though, roots are important. I have similar feelings with some of the boys in the NBA. Just cause they have skillz and get attention from media and society does NOT give them the right to do as they please. They have to realize they are part of an elite Association and act like it! So i feel you on that front for sure.
I was never a Nets fan either, let's see how this year goes and if I can stick to the plan HAHA! I am undecided on the BK move but I am interested in watching the change!
LAKERS LADYYYYY – what what? I am a huge fan too! Magic Johnson is the reason I have such a passion for the NBA, he was who I looked up to in gradeschool as a stand-up basketball player! The Bulls huh? No hate there!! Girl, you are chattin with a LOVER OF THE NBA!!! I have like 8 teams I diggg. I adore one (Magic) and I <3 the Sixers but I digggg a ton!! Don't let anyone hate on you for spreadin' love across other teams! I know you got your Lakers' back whenever they play anyone. And yes, Laker fans are crazy but you gotta know you are talking to a girl from PHILLY. Talk about CRAZY! Thanks for having my boys' the magic, when they went up against The Cav-a-brons (i just made that up). That series was intense. I was really disappointed with LeBron - sigh-- hopefully he will learn and improve upon his sportsmanship skillz this year. How do you feel about Kobe and his progression as a player/person thru his career?
I have to ask, do you think it was a good idea for the Cav-a-brons to get Shaq? As soon as it was announced all I thought about was LeBron is so feeling the Kobe curse. I think LJ is going to take offense to this into the season and see it as the team not believing he could carry them alone and that he needed help. Let's go out on a limb and say THEY DO win a championship. Do you think LJ is going to feel fulfilled? HELLL NA!! It's a vicious cycle. your thoughts?
Also, since we are on the LeBron/Kobe topic…what did you think about the Nike marketing last season? Did you take offense to it and think it was out of line since they were basically "calling out" the teams they thought would be in the finals? I adored the commercials and actually still watch them once in a while…but I have to admit it pissed me off! I am VERY interested in next season's marketing!!!
Sixers during the Iverson days, huh? WORD! I was pumped during those days too! I miss him and am very excited he is out of Detroit!!! Never liked being interested in Detroit but I can totally dig on Memphis! The fact that you said AI9 is an underrated player, kinda makes me think i would date you if i was male =) Hits my <3. I totally agree!! My dad even fights me on that one, he hates him but I think his skills are totally overlooked.
Same sex marriage - YES! I am totally for it because of many reasons. Mainly, who says we put restrictions on love like that? Who says it's wrong (besides supposedly the bible who also says dont pass judgement, and society - and since when does society make good decisions?)? So...in my humble opinion it should be legalized.
I totally used to be a tomboy too and not so much now. The picture in my head of you sitting on your dad's lap watching basketball...too cute!
I played from 4th to highschool freshman year and then just took it up recreationally. I miss it like whoa, let an injury handicap me, and one individual kick me down =( i was young and impressionable...if i could go back...sigh!!
I used to wear navy blue knee socks when i played bball up till 8th grade, you have a ritual you stuck to playing ball? If you had a song you would want your team to come out to if you still played...what would it be? I hate the years the Magic pick lame music to come out to!! grrr. Not to mention our Magic Dancers pick the worst music EVAR!
If you had to have an NBA themed wedding... would you make the bridesmaids wear jersey dresses of your teams or would they be able to choose? ORRRR would they all be pink Jerseys?!?!
Powerful, Passionate & Thrilling. - 3 GREAT words for the NBA to focus on and I think it packages it all up nicely! The NBA Marketing team should def be doing their research on blogs like these #justsayin
The fans is what keep majority of these teams alive. Without that love & support.. what's the NBA!?! - AMEN! and i love being part of that! It makes me sad but I wonder how the WNBA is still around. =( You big into the WNBA?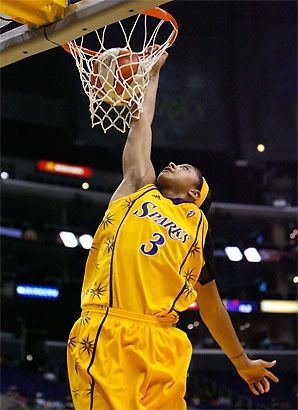 Have you heard of the Lady Ballers yet? Check us out on Twitter: @LadyBallers. If we had Lady Baller stickers would you buy one?!?! GIRLS REPPIN BBALL!!! WHAT WHAT!!!
What do you think is the most obnoxious rule in the NBA? I think I am going to have to say the Defensive Three-Second Rule. I get why it is in play but I don't know if I dig the tech foul. It annoys me every time it's called at a game, no matter what side they call it on. #LAME.
Happy early Birthday BTW! 23rd is your bday and if you could have one person from the NBA call you up to wish u a happy bday, who would it be?!?!
OK well i don't want to overstay my guest interview – I want Rey-Rey to invite me back so I think I'm gonna stop here. I hope to get to chat with you on twitter and around the interweb more often. You OK in my book Rose! =) Great chattin BBall with you. GO LAKERS!!!
Much Lady Baller Love
Colleen
(RR: I like how Colleen put all them Twitter hashtags in her E-Mail.)
Hey Colleen!
Ok..I'm gonna start off my saying having a tattoo dedicated to your grandma is so COOL! And yes..grandma's do ROCK! hehe. I already have a tattoo for my mom. The letter "C" for Caroline (that's her name) on my left wrist. Between my grandma & my mom.. they BOTH are like my true inspirations. The reason why I still continue on. Without them..I don't know what type of life I would be living today. But enough about that. I don't wanna get all teary-eyed lol
Oh by the way.. I promise not to tell Rey-Rey about not calling him by his real name much. I think for now on I will so he won't think otherwise lol

Now on to basketball talk. First off.. I would love to say it's beyond great to meet another Laker Fan. The Laker Family is HUGE! lol. And it's also a plus to see you have such a passion for the NBA because of none other than Magic Johnson. One of the GREATEST to ever play the game of basketball. He's definitely the first players that I fell in love with back when I was younger. Everything about him was incredible. Can't even count how many people I know who look up to him. And then when I came to know another great player.. Mr. Michael Jeffrey Jordan (yes, I did just say his whole name lol) ..the love of basketball went through the roof. Without these 2 guys blessing the NBA.. I don't think I would have grown into such the fanatic I am today. They had the greatest impact on the whole game of basketball & I couldn't have any more respect for them for everything they did.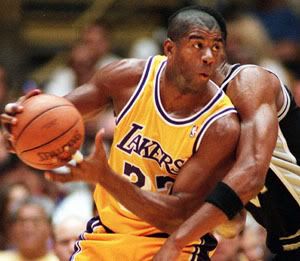 It is beyond great to say you are like the coolest NBA Chica EVER! It's wonderful to know you love the Lakers and that you are the biggest Magic & Sixers fan but to also like 8 other teams.. yes you are AMAZING lol. Seriously.. I'm happy to meet someone who likes more than 1 or 2 teams like that. It's good to spread the love around. That's what being an "NBA" Fan is all about. I already made it clear about being a Lakers & Bulls fan. But there were moments when I was cheering for other teams. Of course the Magic & Sixers. Also the Miami Heat.. especially back when Alonzo Mourning was like the pure star of that team. And D-Wade is cool with them now. He just needs a much better supporting cast. I realized that the Lakers are the ONLY Western Conference team I cheer for. Ok, maybe the Denver Nuggets too. I have the utmost respect for Carmelo Anthony. But there's always something about the East that catches my attention.
Speaking of the East Coast.. don't know if many people tell you this (they probably do) but I think it's so cool you're from Philly. I always wanted to visit that city. My older sister's been there before & told me so much. I wanna try a REAL Philly Cheesesteak so bad! lol. And yes.. I know about Philly fans. No hate from me. Gotta love them! You & the rest of the Philly natives have TRUE PASSION for your teams. I love to see that

Lebron, Lebron, Lebron. What can I really say about him? I actually laughed out loud at "Cav-a-brons".. the PERFECT name for them. I could NOT believe how immature he acted in that series against the Magic. In the back of my mind, I kept saying to myself that he was probably just mad at how easy it was to sweep the Pistons & Hawks in the previous series & then when he got to playing against the Magic, he got a run for his money. There's soooo many names I would love to call him right now. I mean.. to not shake hands of the Orlando players was just ridiculous & childish. Especially when it came to Dwight Howard. WHAT, LEBRON!?! D12 was like your Brother in the Olympics & to not show him any respect after the game. To walk off the court pouting like a baby was just straight up wrong on so many different levels. Even NHL Players shake hands after they beat the living crap out of each other. I would never want my kids to look up to him. He's a poor excuse of a role model.
As for the Cavs now having The Big Diesel.. Shaq with them? Wow.. I truly don't know what to say at all. I was completely speechless when I first found out he signed with them. To be honest.. I just thought it was a joke. A little stupid rumor to get everyone hyped. Little did I know it was all true. I just don't understand what could Shaq possibly do for this team. He overwelcomed his stay with the Heat & everyone knows he didn't do a thing for the Suns. What makes the Cavs so much different!? Lebron!?! These are all the questions I was asking myself when I first heard the news. I just don't know at all. I think it's time for Shaq to let it go. His time has come & gone. He's not the same player he was 8, 9, 10 years ago. And I agree with what you said about Lebron. I think he's gonna take offense as well. If he's such a "KING" then he shouldn't have no problem. But during the playoffs, I noticed that it's like he don't believe in the Cavs. It's like he don't feel the cast he has around him is enough to win a championship & that he needs someone of a higher caliber to take them there. That's like an insult to his teammates & that's not good at all. I don't think Lebron will ever be fulfilled or even satisfied if they just so happen to win the championship. He looks like the greedy type who's gonna develop a much bigger ego. He's not gonna be fully happy til he has the most rings around his finger.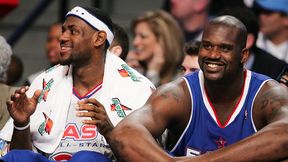 To continue on about Lebron.. I absolutely adored the Kobe/Lebron advertisements to a certain breaking point. I always kept to myself how I thought it was wrong to hype up only 2 teams out of all the NBA. There were some very surprising teams last season & to only show respect to 2 I thought was flat out wrong. Ok, we know what happened to the Cavs but let's just say the Lakers didn't make it to the Finals. I know that NIKE would've felt like complete idiots for hyping up both teams so much to only become a disappointment. And not only were they giving all the love in the world to just 2 teams but to only 2 players! Out of all these incredible & amazing players who took the NBA by storm this season. And this is a dedicated Kobe fan (Me) who is saying all of this. I thought it was wrong & disrespectful to the rest of the league. That's why I was completely impressed when Dwight Howard made that lil commercial to poke fun at NIKE lol
It's a good thing you mentioned Iverson being part of the Memphis Grizzlies now. I have to say I am a bit shocked. I can't really imagine him playing in a Grizzlies uniform. But hey.. if they truly believe he could really help out this team & bring more fans & excitement to the games then good for them! I wish them all the best. Still miss him with the Sixers though

Sorry to hear about the injury & everything that kept you away from playing basketball back in the day. I know it must've hurt a lot. I remember when I had to give up basketball. Breathing problems were my cause. I couldn't maintain the perfect weight. If I could've turned back the hands of time.. I would've worked out. Kept my body in shape better. I think I could've made it pretty far.
I didn't have a really big ritual when I played basketball. Except for wearing a red wristband (Red & Black was my high school colors).. that's about it. Can't say it brought much luck. Well.. in my case it didn't lol
If I had to pick a song that I would want my team to come out to.. wow.. that's a tough one lol. I think I would pick Eye of the Tiger by Survivor lol. I know mostly everyone would pick that song but for some reason it always gets me hyped lol. Or "Champion" by the Oakland based group Flipsyde. I think it was the theme for NBA Live '09. I love that song, too. Everything about it fits perfect to playing basketball.
If I had an NBA themed wedding (which would be like a dream come true).. I think it would be a debate between the jersey dress & the pink jersey & it would have to be the Lakers.. that's a must. If I had to choose on my own, I would pick the Lakers jersey dress & the color would have to be the white one like the real jerseys they wear on Sundays during the home games. I love those best

I'm so happy you brought up the WNBA in the conversation because I can honestly say I am NO big fan of it at all! At least.. not anymore. Back in like the 90's I used to watch the games here & there but I was never truly a dedicated fan. No disrespect to the players. It's great to see women represent & show the world they can compete just as hard as the guys but I don't get the same effect, the same excitement like I do when I watch the NBA. I try but the feeling is just not there. I love Lisa Leslie though. She's an amazing player & person. So is Candace Parker

Yes, I have heard of LadyBallers. I am following you on twitter lol. You Ladies are the Best. Having Lady Baller stickers would be like the coolest thing. I would buy a ton of them & rock them EVERYWHERE. On my car, in my house, etc. I would let everyone know the Ladies are in charge lol. Women sports fans are the greatest.. PERIOD! <3
OMG.. I could not agree with you more on the Defensive Three-Second Rule as being an obnoxious rule. Seriously.. I never understood it at all. And the tech shot afterwards is really not needed. It's stupid & should be taken out of the NBA altogether. Just like flagrant fouls. Ok.. I understand why they have them. I know you don't really like to watch a player get hurt intentionally. But back in the day they used to tear each other apart like animals & flagrant fouls weren't being thrown left & right. Nowadays it seems like you can't do anything without having either a flagrant 1 or 2 being thrown at you. After awhile it gets to be super annoying. I wish they would change that.
Aww.. thanks a lot for the early birthday love. I really appreciate that. If I could have anyone from the NBA call me up & wish me a happy birthday I would definitely have to pick my #1 favorite player right now.. KOBE BRYANT! Oh wow.. if I ever had the chance to talk to him on the phone. I'd tell him how much a truly adore him. But then again.. I would probably be extra nervous & speechless on the receiving end lol. That would be a dream come true though. The greatest birthday present EVER

Ok this was definitely another great convo. I really enjoy talking to you too. Like I said before..you are like the Coolest Chica! lol. I'm happy I'm OK in your book too.. seriously. I try not to come off as being a snob or anything. Never that. I was raised in an Old School family. I try to keep it real as much as I can because you don't see too many people out here like that anymore. Yes there are times when I can be wrong (hate towards Jay-Z for example) lol. I try to correct myself or better yet..let people correct me.. SOMETIMES. So thanks a lot & I definitely hope we chat more

Much Love & Respect
-Rose
(RR: It was definitely enjoyable to see two women chat about the NBA. I must say that I have to get used to them talking about NBA-themed weddings because that's certainly something I didn't think about. Ha ha. Can't say I was too surprised about them not being too enthused about the WNBA; not a lot of people find the product exciting. But it's funny how their conversation wanders. Really interesting to see their viewpoints.)
(RR: Thank you so much to Colleen for doing the interview and thank you to Rose for participating.)
Follow me on Twitter. I am @TheNoLookPass… but you probably care more for the other two. Colleen is @ColleenBurns (also follow @LadyBallers) and Rose is @SoCalGurl24. I do know that both of them find me handsome. Call me.
Originally posted on TheNoLookPass September 18th, 2009